Undoubtedly accessibility represents an opportunity to increase revenue and improve the lives of individuals with disabilities. But there are several obstacles to be overcome. With the right attitude and preparation, people with disabilities can enjoy a safe and accessible vacation.
What Does Accessible Tourism Mean?
Accessible tourism allows disabled people to enjoy the same experience as everyone. It considers the needs of disabled people and provides them with an opportunity to explore new places.
If you're planning a trip with your family or friends, you may want to consider taking a vacation accessible to all people, including those with disabilities. Accessibility is becoming vital in the travel industry as more people with disabilities are traveling abroad. Here are six tips to help make your travels more accessible and enjoyable.
1. Plan Ahead
When planning a trip, it is essential to consider whether or not your destination has accessibility options. You'll need to plan to get around.
2. Do Research on Different Hotels
For many people, the idea of traveling can be daunting. Booking a hotel is not always easy, especially one that is accessible and meets your needs.
While it may seem like a daunting task, there are some things you can do to make the process easier. Research on accessibility rates at different hotels in the area. Also, ask travel agents about available accommodations. Many hotels have a limited number of accessible rooms. The best thing to do is to book your accommodations in advance. It will help ensure you get the type of room you need.
3. Plan Your Route
Tourists need to plan their routes, especially for people with disabilities. If you know where you want to go, it will be easier to locate accessible entrances that are wheelchair-friendly or have ramps. You will be able to find signs saying "accessible entrance" or "wheelchair friendly."
4. Accessible Transportation Options
Researching accessibility features in advance can help you identify potential challenges and plan accordingly. It includes researching accessible transportation options such as wheelchair-accessible taxis or buses.
5. Have a Plan B
Many disabled people can't travel due to the lack of accessibility in places, transportation, services, etc. It is crucial to have a Plan B in case something goes wrong with your original destination.
6. Positive Attitude
It is essential to have a positive attitude when planning your trip. While there may be some challenges when traveling with a disability, it is vital to focus on the positives and look forward to the experiences you will have along the way. Additionally, having realistic expectations about what is possible will help ensure you have an enjoyable experience.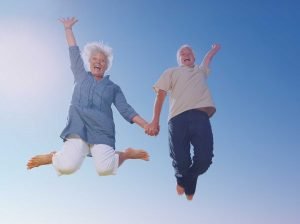 A Scooter 4 U Helps You Achieve an Accessible Tourism Experience
Accessible tourism for disabled people has become increasingly popular in recent years. It allows people with physical or mental disabilities to enjoy the same experiences as everyone else while still accommodating their individual needs.
A Scooter 4 U knows that accessibility is crucial in tourism, but not everyone knows how to make their destination accessible. It's easy to think of accessible destinations as those with ramps or elevators, but many other ways can make a destination more accessible for people with disabilities. Our mobility scooter rentals service was created precisely with this thought in mind. Our scooter rentals are affordable and easy to use to offer people with disabilities the freedom they need while enjoying their vacations. Contact us today!