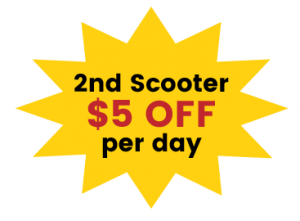 REGAIN YOUR FREEDOM AND INDEPENDENCE AGAIN
A Scooter 4 U offers electric wheelchairs that allow individuals to regain freedom and independence again. Our power wheelchairs are portable enough to put in your car and go to the mall, the beach, or even to the movies. Sleek and reliable, they are ready to get you where you need to go. A Scooter 4 U rentals are available to all Anaheim visitors at all theme parks, attractions, resorts, and hotels including all the Disneyland resorts and parks. We offer manual wheelchair rentals as well as motorized or electric wheelchairs. We deliver and pick up straight to Disneyland for your convenience!
Rent an Motorized Wheelchair at Disneyland and Enjoy the Ride!
RENT A ELECTRIC WHEELCHAIR
Open 365 days a year from 6:30 AM to 10:00 PM