Los Angeles LAX Scooter Rental
Los Angeles International Airport Scooter Rental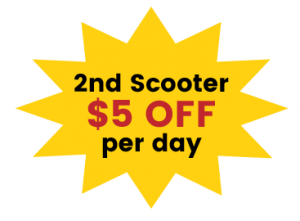 Mobility Scooters For Rent
A Scooter 4 U offers services for convention attendees.
We can handle from 1 mobility powered scooter to over 55 units. All will be delivered on time prior to the arrival of first convention guest.
When you order your mobility products from A Scooter 4 U, Inc., they are delivered to your hotel prior to your arrival charged and sanitized.
We offer delivery and pickup service to all the surrounding hotels in the immediate area to LAX:
Inglewood
Westchester
Hawthorne
El Segundo
Our Location is

ONE MILE

from Downtown Disney
Extended hours to serve you better than our competitor.
6:30 am to 09:00 pm (PST)
Los Angeles International Airport Hub Rates
Pride Sport/Travel
Capacity up to 325 lbs
*Pride® FDA Class II Medical Devices are designed to aid individuals with mobility impairments
Pride Victory 9
Capacity up to 300 lbs
*Pride® FDA Class II Medical Devices are designed to aid individuals with mobility impairments
Pride Victory 10
Capacity up to 400 lbs
*Pride® FDA Class II Medical Devices are designed to aid individuals with mobility impairments
| Rental Days | Price |
| --- | --- |
| 2 minimum | $100 |
| 3 | $130 |
| 4 | $145 |
| 5 | $160 |
| 6 | $180 |
| 7 | $200 |
8th Day On-Wards
Only $19.99 per day
*Prices vary per location and are subject to change without notice
Rush Delivery Charge $30.00
Prior Reservations Free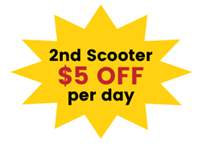 Pride Maxima Heavy-Duty
Capacity up to 500 lbs
*Pride® FDA Class II Medical Devices are designed to aid individuals with mobility impairments
| Rental Days | Price |
| --- | --- |
| 2 minimum | $120 |
| 3 | $150 |
| 4 | $170 |
| 5 | $190 |
| 6 | $210 |
| 7 | $230 |
8th Day On-Wards
Only $24.99 per day
*Prices vary per location and are subject to change without notice
Rush Delivery Charge $30.00
Prior Reservations Free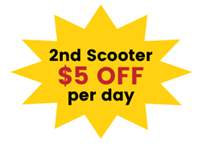 Power Wheelchair
Capacity up to 400 lbs
*Pride® FDA Class II Medical Devices are designed to aid individuals with mobility impairments
| Rental Days | Price |
| --- | --- |
| 2 minimum | $120 |
| 3 | $150 |
| 4 | $170 |
| 5 | $190 |
| 6 | $210 |
| 7 | $230 |
8th Day On-Wards
Only $19.99 per day
*Prices vary per location and are subject to change without notice
Rush Delivery Charge $30.00
Prior Reservations Free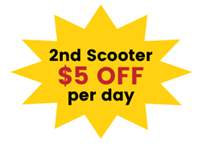 Manual Wheelchair
16", 18", 20", 22", 24" Wide
| Rental Days | Price |
| --- | --- |
| 1 | $ |
| 2 | $ |
| 3 | $ |
| 4 | $ |
| 5 | $ |
| 6 | $ |
| 7 | $ |
8th Day On-Wards
Only $19.99 per day
*Prices vary per location and are subject to change without notice
| Rental Days | Price |
| --- | --- |
| 1 | $ |
| 2 | $ |
| 3 | $ |
| 4 | $ |
| 5 | $ |
| 6 | $ |
| 7 | $ |
8th Day On-Wards
Only $19.99 per day
*Prices vary per location and are subject to change without notice
After you fill out this rental form, we will contact you to go over details and availability before the order is completed. If you would like faster service and direct information on pricing please contact us by calling (562) 697-7725 or email us sales@ascooter4u.com, you can also visit us www.rentmobilityscooter.com