Disneyland Wheelchair Rental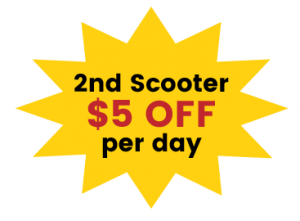 COMFORT AND PERFORMANCE FOR YOUR ACTIVE LIFESTYLE
A Scooter 4 U is the ultimate destination for Manual and Electric Wheelchair Rentals near Disneyland in Anaheim, California. A Scooter 4 U offers first class service to all of our customers in a fun, professional and lively atmosphere at the happiest place on earth. We offer one of the largest fleet of rental scooters and wheelchairs and have vast variety of rental products to offer.
A Scooter 4 U rentals are available to all Anaheim visitors at all theme parks, attractions, resorts, and hotels including all the Disneyland resorts and parks. We offer manual wheelchair rentals as well as motorized or electric wheelchairs. We deliver and pick up straight to Disneyland for your convenience!
Rent a Wheelchair at Disneyland and Enjoy the Ride!
Conveniently located in Anaheim, California, we provide wheelchair rentals for major theme parks, including Disneyland, with flexible delivery and pick-up options. We take pride in offering first-class service, making your visit to the happiest place on earth even more enjoyable. Don't miss out on the magic – get a Disneyland wheelchair rental and enjoy the ride!
Manual Wheelchair
16", 18", 20", 22", 24" Wide
A Manual Transport Wheelchair makes it easy for caregivers and their loved ones to go more places with greater ease and comfort. Designed for maneuverability, providing improved mobility through tight spaces or public areas. Ready to go anywhere, the chair folds up quickly and compactly so you can put it in the car trunk, carry it up the stairs or store it until needed again.
Please select location to view prices.
Disneyland
$5 per Additional Day
PM Deliveries & Pickup's TO ALL HOTELS & AB&B'S Additional Charges Apply.
*Prices vary per location and are subject to change without notice
Monthly Rates Available
Call for Pricing
After you fill out this rental form, we will contact you to go over details and availability before the order is completed. If you would like faster service and direct information on pricing please contact us by calling (562) 697-7725 or email us sales@ascooter4u.com, you can also visit us www.rentmobilityscooter.com