Handicap Scooter Rental Near Me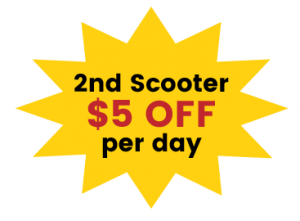 WE HAVE

A SCOOTER 4 U

AT A PRICE YOU CAN AFFORD!
A Scooter 4 U offers many different types of mobility scooters to meet every one of your needs. Located in Anaheim, California we offer scooter rentals to all major theme parks, including Disneyland and Knotts Berry Farm. A Scooter 4 U offers mobility scooter delivery & pick up from multiple different and convenient locations, such as your hotel or even at Disneyland Drop off.
Located only ONE mile from Downtown Disney, A Scooter 4 U offers convenient pick up and drop off as well as deliveries and pick ups for individuals who are unable to transport the electric wheelchairs. We offer same day rentals as well as extended hours to ensure you with the highest-quality customer service. Call (562) 697-7725 to reserve your electric wheelchair or mobility scooter today. We offer custom service to meet your custom needs.