Mobility scooters have been on the market for a few years and have come a long way. They are much more affordable, easier to use, and safer than before. They are also much more customizable than they used to be because there are so many different models with unique features. Mobility scooters offer support and stability while you are on the go. They are also easy to use, meaning they require little or no previous experience.
Getting older can be a challenging time for seniors. Their joints may wear out, their balance can be affected, and their bodies may have other ailments that limit their ability to perform everyday tasks.
However, these challenges are not insurmountable. You can purchase or rent the appropriate assistive devices to mitigate them. These devices can improve how you move around, reduce the symptoms of depression, and ease the stress of daily life, especially when going out. Here are five ways a mobility scooter can change your experience at parks and other public places.
1. Independence
Mobility scooters are great for people with disabilities to increase their independence by providing the ability to get around without assistance. They can use them to stroll along Disneyland and other theme parks and places. If you are looking for a new way of getting around, you should look into one of our mobility scooters.
2. Less Fatigue
Mobility scooters are a great way to move around without any exertion. They can help you get around easily and ensure you do not suffer from fatigue. Your needs will determine which mobility scooter is ideal for you.
3. Prevents Injuries
Mobility scooters are a great way to prevent injury. They make it easy for you to get around without the risk of falling or slipping that can happen with a cane or walker.
4. Helps you Heal
A mobility scooter can help you get around when you are injured or recovering from an injury. It is a wonderful way to stay active and keep your body moving while also getting fresh air.
5. Active Social Life
We all know how important it is to stay active and social. But, as we grow older, it can be hard to maintain this lifestyle.
Thankfully, mobility scooters are now on the market and can simplify how you spend your time outside with family. They help you keep an active social life and maintain that sense of independence. They are an excellent way to take a trip to Knott's Berry Farm with friends and family. You'll be able to enjoy your retirement without feeling trapped in the house all day!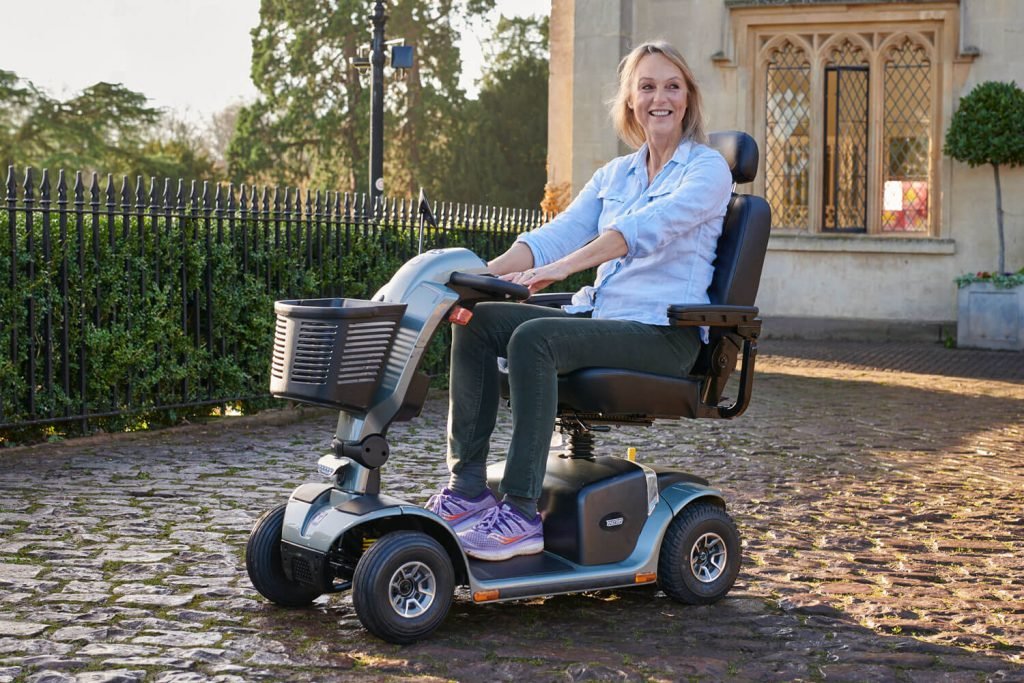 Improve Your Quality of Life with Rent Mobility Scooter
Our mobility scooter rentals can be a game changer for those unable to walk on their own. Whether you've had an injury, such as a broken leg or hip, or have a condition like arthritis or Parkinson's disease, A Scooter 4 You can help you get around without any problems.
It is important to note that you can have a mobility scooter without a disability. Contact us if you have any questions about our products or services, and our helpful staff will be glad to help you.