Are you ready to embark on an unforgettable adventure in the vibrant city of Anaheim? With a mobility scooter as your trusty companion, you can effortlessly navigate through the city streets, parks, and attractions. No longer will you have to miss out on breathtaking views or exciting activities due to limited mobility. So why wait? Discover the beauty and excitement of Anaheim with a mobility scooter rental.
Disneyland Resort And Disney California Adventure Park
From thrilling rides to enchanting shows, there is something for everyone to enjoy at Disneyland Resort and Disney California Adventure Park. But what if walking long distances or standing in line for extended periods isn't an option for you? That's where mobility scooter rentals come in. These handy gadgets offer a stress-free and easy way to get around the parks without missing a moment of the action.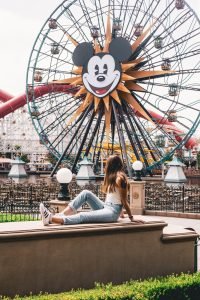 Disneyland Resort and Disney California Adventure Park offer accessibility services to accommodate guests with disabilities. That includes accessible rides and attractions, as well as designated areas for parking and charging mobility scooters.
Downtown Disney District
The Downtown Disney District is a bustling hub of entertainment, dining, and shopping located adjacent to Disneyland Resort. It offers an array of attractions that cater to visitors of all ages. For those who rely on mobility scooters, navigating this lively district can be made easier by availing yourself of a rental scooter.
Anaheim GardenWalk
Similarly, the Anaheim GardenWalk shopping center provides an exciting mix of retail stores, restaurants, and entertainment venues. With its spacious walkways and accessible facilities, it is an ideal destination for individuals with mobility needs. By renting a mobility scooter, you can fully immerse yourself in all that this dynamic location has to offer.
Angel Stadium Of Anaheim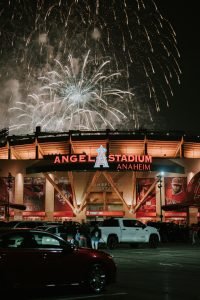 Angel Stadium of Anaheim, home to the Los Angeles Angels baseball team, is a must-visit destination for sports enthusiasts. However, navigating its vast grounds can be challenging for individuals with limited mobility. That's where mobility scooter rentals come in handy. With a scooter at your disposal, you can effortlessly maneuver through the stadium, ensuring you don't miss a single moment of the action on the field.
Honda Center: Southern California's Premier Indoor Arena.
If you're attending an event at the Honda Center, having a mobility scooter can make all the difference. From thrilling concerts and electrifying hockey games to captivating performances and unforgettable shows, there's always something happening at this iconic venue. By renting a mobility scooter, you can comfortably navigate crowds and enjoy every moment of your chosen event without worrying about fatigue or discomfort.
Don't let limited mobility hinder your experience at those amazing Anaheim places. A Scooter 4 U offers delivery directly to your hotel or resort in Anaheim, making the process even more convenient. With a wide range of scooters and wheelchairs available for rent, you can choose one that suits your needs and preferences. Give us a call now!